Personal Statement
I have been playing harp for concerts, special events, private parties, and weddings for twenty years. Whether you are looking for a soloist or a chamber musician, I have a broad repertoire base and a keen interest in making your event as special as it can be. I often learn new pieces for events and will work closely with you to customize musical selections to your satisfaction.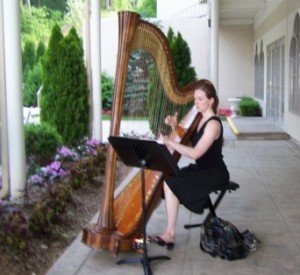 (I'm not afraid of rock music.)
I live in Petersburg, Virginia, and am available for events in the greater Richmond area and as far away as Raleigh, NC. Travel further than 200 miles from the Richmond area is possible and negotiable. Don't hesitate to contact me with questions or for an estimate for your event.
Wedding and Event Repertoire
(Download 2016-2017 pdf)
This list includes recommended musical selections based on my current repertoire, but I have played many more pieces than those on the list. I am usually happy to play something off the list for you given sufficient time to prepare it.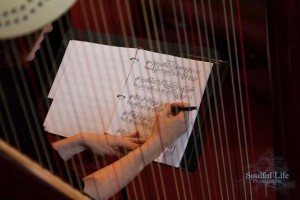 Sound samples (coming soon!)