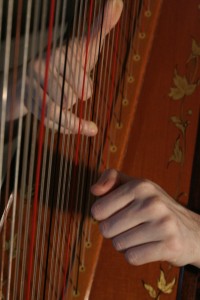 I offer private lessons in piano and harp for students of all ages, 5 to 70+. I teach out of my personal studio in Petersburg, Virginia, and can also schedule lessons in and near downtown Richmond, Virginia, as requested.
For inquiries about private lessons, availability, and fees, contact me to schedule a consultation. I am also available to tutor high school and college-level music history and theory students.
In the past, I have taught harp and piano lessons through Bluefield College's Fine Arts Community School and as a music instructor at Bluefield College, where I also taught online music appreciation courses for college students. I have also taught music theory and music appreciation courses in addition to harp lessons at several Connecticut colleges, including: as an adjunct instructor at the Yale School of Music in New Haven CT; at Naugatuck Valley Community College in Waterbury CT; and at Fairfield University in Fairfield CT.
Teaching Philosophy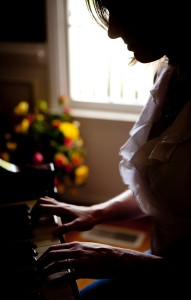 Making music is an art, but it is also about creativity and having fun! I help each student, beginner and advanced alike, to develop a personal, critical approach toward music as a vehicle for creative communication, while simultaneously developing a relaxed and reliable playing technique. By nurturing each student's love for music as a necessary human act, I hope to fully equip them to make music a cherished part of their future lives, at whatever level they choose to invest themselves.
Within a typical lesson, students can expect to work on instrumental technique, études, and solo repertoire. At many lessons, students will also participate in sight-reading, aural exercises, and improvisational exercises to enrich their holistic musical development. Students are expected to practice their assigned études and pieces in preparation for each lesson, in addition to supplementary written work leading to mastery of musical notation, harmony, counterpoint, and/or composition (depending on the student's level of study).
Resources for Music Students
Harp
Piano
Music Appreciation
Music Theory